12 tags
PBCAS March Lecture!
You Are Cordially Invited to Attend:   PBCAS March Lecture March 21st, 2013 7pm Location: Paramount Building, 139 North County Rd., Palm Beach 33480   "Diving into South Florida's Past" Presented by Michele Williams, PhD Director, Southeast Region FPAN   Ever wonder about the history resting just off your local beach? Southeast Florida is home to nearly 300 years of maritime history,...
11 tags
T.D. Allman talk about his new book "Finding... →
On NPR/WLRN the other day, they had T.D. Allman talk about his new book "Finding Florida: The True History of the Sunshine State". He talks about the origin of fountain of youth myth, St. Augustine and even sink holes for a bit. Interesting stuff, you can listen to the interview below
10 tags
Watch
Dr. Mandal is an Irish archaeologist who came to FAU campus in Boca Raton yesterday. He was giving us a guest lecture about historic preservation and his model Cultural Heritage Amenity Towns (CHAT). It was all very interesting and this is a video of his field school in the Summer. You can actually visit the site he excavates and protects. 
9 tags
Flyer for Thursday's Lecture!
January 31st, 2012 7pm Location: Paramount Building, 139 North County Rd., Palm Beach 33480 "Archaeology, Ethnography, and Local Communities in Manabí, Ecuador:  Collaborative Efforts Between Scientists and Their Object of Study" Presented by Valentina Martinez, MA This talk focuses on the investigations conducted by the FAU Field School program in the coastal region of the Manabí...
7 tags
Flyer for Monday's Lecture!
January 28th, 2012 7pm Location: Florida Atlantic University, Boca Raton Campus Room: SO 300 Blackfriary collage "Cultural Heritage Amenity Towns" Presented by Stephen Mandal, PhD Renowned Irish Archaeologist and Geologist Dr. Mandal will be presenting a new model for heritage site preservation that provides a vehicle for innovative and sustainable tourism and education.  The...
9 tags
December Lecture Announcement!
PRECOLUMBIAN PALM BEACHERS By Dorothy Block M.A. Did you know that Palm Beach Island has been inhabited by humans for around 3,000 years? Are you interested in the conservation and protection of the numerous ancient Indian burial mounds and habitations sites scattered throughout the nation's wealthiest township? Are you curious about the realities of how ancient burial and archaeological sites are...
7 tags
Our November lecture!
The Palm Beach County Archaeological Society Invites you to Attend Lecture Entitled:   Finding Bimini: Ponce de Leon and the Fountain of Youth    Presented by renowned archaeologist and author Robert S. Carr M.A. In 1513 Ponce de Leon sailed from Puerto Rico to discover and claim Bimini for the King of Spain. Historical documents reveal that Bimini was actually Florida. How did knowledge of...
6 tags
Palm Beach Post Wrote an Article about County... →
"As Palm Beach County's historic preservation officer and archaeologist, he is a staff of one – the only member of his department – with wide-ranging responsibilities for preserving the county's heritage and identifying historic resources…"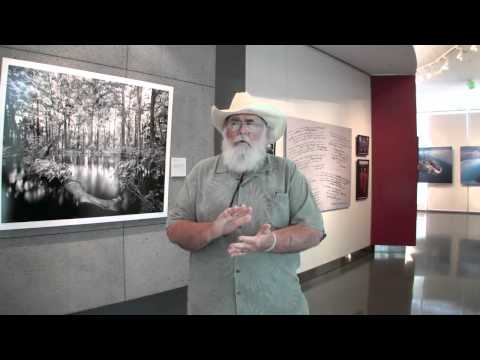 FAU Guest Lecture
The Department of Visual Arts and Art History Program in Classical Studies Florida Atlantic University presents Cultivating Ancient Places in the Modern World: The Archaeological Park of Calatino Sicily Dott.ssa Laura Maniscalco Director Parco Archeologico della Ceramica del Calatino, Sicily Wednesday, 4 PM, October 3rd, 2012 Board of Trustees Room (ADM 305) Florida Atlantic University Boca...
FAU guest lecture
Center for Body, Mind and Culture presents Bodies, Inventories, and Homes: Searching for Spanish Women in Colonial Saint Augustine by Yolanda Gamboa Language, Linguistics & Comparative Literature Department. Thursday October 11th, 2012  11 a.m. SO 285 Florida Atlantic University Boca Raton, FL
First lecture of the season!
  The Palm Beach County Archaeological Society Invites You to Attend a Lecture entitled:   Recent Excavations at Palm Beach County's  Dubois Park Archaeological Site                                                                                                                                            Presented by : Christian Davenport M.A., Palm Beach County's Archaeologist and Historic...
11 tags
Interview with Jerald T. Milanich →
Jerald T. Milanich is a major archaeological and historical writer for Florida History. His book on the seminoles won a publishing award in 2011. This interview is about his writing on historic seminoles in Florida. For anyone who is curious about the Native Americans that live in Florida now, this is a nice introduction to how they arrived.
6 tags
Next Exit History App! →
From the University of Western Florida comes an interesting app for your mobile devices! Its an app that follows your location and tells you what historic sites are nearby. A perfect app for those interested in history and are travelling Florida highways. 
South Florida Hikes →
Many hiking trails in Florida have historic or prehistoric context to them. Check out the link and see if there is any in your local area. 
4 tags
Skulls in Florida Backyard Belong to Peru, Date... →
7 tags
May Lecture!
May 24th, 2012 7pm "Ivory Through the Ages: Connections and More" Presented by Robert Weisblut Mr. Weisblut plans to give a lecture detailing the overall historical and commercial use of ivory through the ages. He will explain what exactly constitutes ivory, what animals are used for these purposes, and give examples of what kind of ivory can be found at archaeological sites...
5 tags
Florida at the Crossroads: Five Hundred Years of... →
Pictures and audio of the lectures from the last Florida at the Crossroads conference!
7 tags
10 tags
9 tags
April Lecture
The Palm Beach County Archaeological Society Invites You to Attend A Lecture entitled "Bottoms Up! Exploring Early Fort Lauderdale through Glass Analysis"   By FAU Graduate Student in Archaeology Crystal Geiger       The Stranahan House figures prominently in histories of the New River. Florida Atlantic University graduate student, Crystal Geiger, will talk about the preliminary...
February Lecture Series: "Why Most of What We...
The Palm Beach County Archaeological Society Invites You to Attend a lecture Entitled:  "Why Most of What We Think We Know About Archaeology Is Wrong, and What We Should Be Doing Instead" By Dr. Clifford Brown Archaeologist  Florida Atlantic University Department of Anthropology Thursday, February 23rd at 7pm  West Palm Beach Public Library:   411 Clematis Street 3rd Floor in the Clematis...
Lecture Series: Prehistoric Snowbirds
Michele Williams, PhD For January's lecture series, Michele Williams gave a presentation on "Prehistoric Snowbirds" in the West Palm Beach Public Library. "We are not the first people to realize the wonders of Southern Florida; people have been living here for over 10,000 years. Learn about these prehistoric snowbirds and the evidence they left as they made seasnoal...
4 tags
Archaeologist: bones found in Delray are between... →
" Delray Beach — Bones unearthed during the construction of an oceanfront mansion could be up to 3,000 years old, archaeologists have determined. The bones are believed to be those of an adult and a teenager who belonged to the Jeaga tribe, Native Americans who lived between southern Palm Beach County and the Indian River until about the 1700s, said archaeologist Bob Carr, of the...